As of 11pm last night I am DONE
with all my commissions
for the annual vampire ball! Hurray!
I'll post pics of the other stuff next week after the ball takes place, but this one I snapped a few shots of before the buyer can come pick it up.
I'd like you to meet the most precarious dress I have EVER made. Seriously, it's held together by string and a dream.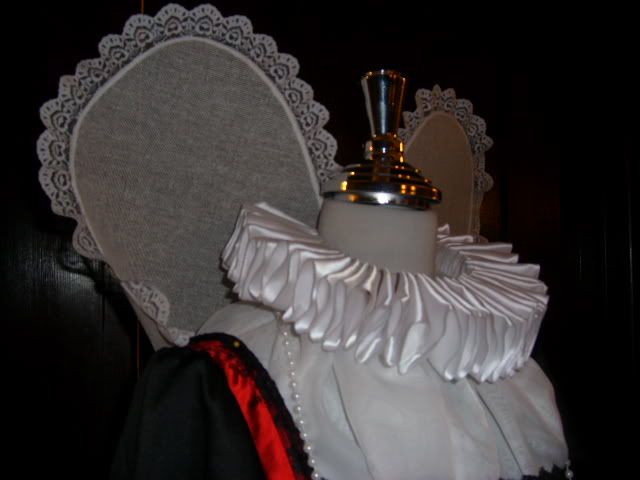 Now I can use this week to wrap up errand running and laundering and actually going to the gym again! YAY, I have my life back for a week!!